Get a Massage to Ease the Tension of Traveling
Traveling isn't just about seeing the sights of a new place, it's also about enjoying yourself and getting a break from the stresses of your everyday life. Here's a tip to get the most out of your vacation: get a massage along the way.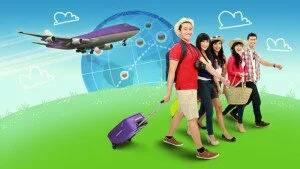 Not just for pampering, massages can help ease the pain of a wide variety of ailments. While it doesn't work the same for everyone, many people who suffer from headaches, insomnia, anxiety, fibromyalgia, and a host of other ailments have found relief through massage. This is especially good news for travelers, as the stress of getting to your destination can often lead to needing a vacation from your vacation!
Without going into a lot of details, there are four basic types of massage: Swedish, which uses long strokes and kneading to relax you, Deep Massage which uses more forceful movements to reach the deep muscles and connective tissues, Sports Massage which is designed specifically to treat or prevent sports injuries, and Trigger Point Massage which is used to treat areas that have been injured or overused.
Besides reducing pain and muscle tension, massage also reduces stress. This is the key reason doctors are beginning to include massage in treatment plans as an alternative medicine, since we can all use a little less stress in our lives.
If you're picturing a towel-draped form like you see on TV, be relieved to know you don't need to strip down to the buff in order to get a massage. You can remove only the clothing you feel comfortable with, or wear loose clothing and not remove any. Whatever you're comfortable with is the key, as your masseuse won't want you tensing up just thinking about being touched!
Before you begin, don't be afraid to ask for the credentials of your masseuse. Most states require licensing, and it's your right to know the person about to treat you knows what they're doing. As you begin the treatment don't be afraid to speak up if something hurts or makes you uncomfortable. The whole idea of getting a massage is to make you feel better, not worse!